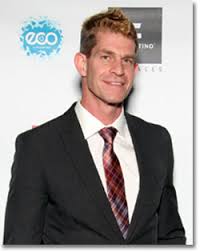 Enjoy a Magical Massage Experience with Johnny Vos
Johnny Vos may be built like a Maple Leafs enforcer, but his hands are as magical as David Blaine's. Far from a typical deep tissue massage, the techniques he uses are diverse and unique. They have been developed over his 20 years of experience working not just with high level athletes and celebrities, but with people just like you.
Instead of seeing his clients as problems to be fixed, Johnny takes a holistic approach to treatment and incorporates a relaxation component into each session, addressing areas that are often overlooked including the feet, hands and scalp.
We can guarantee you've never had a massage like this. Book your appointment today and have a Johnny Vos experience.
To book online, go to:

Or call: 647-341-8889
Johnny Vos Massage Therapy, 123 Edward St, Toronto, ON M5G 1E2 (Bay and Dundas)